RESIDENTIAL ARCHITECTS
B.H. Architects is a residential architect company that designs upmarket homes, villas and hotels in a variety of architectural styles. Are you looking for a specialist residential architect? This is the residential architecture company for you, because Whether you desire cutting edge modern residential architecture with soaring beams and expansive windows, or traditional Cape Dutch architecture, our residential architect company will understand your psyche and create a unique design to suite your aspirations. BH architect understands architecture styles, and designs original homes based on the timeless principles of balance, alignment and authenticity. Our residential architect company is based 15 minutes from Cape Town International airport, which is in range of the Cape Peninsula, Cape Town central as well as the Cape wine region of Stellenbosch, Paarl and Somerset West. However our residntial architect company has completed projects as far as Johannesburg, South Africa.



RESIDENTIAL ARCHITECT
Beverley Hui
residential architect
company , specialises in
residential architecture
. Our philosophy as
residential architects
is to understand the style choice of the client, and to execute the architectural style by appling correct
architectural
principles such as proportion, wholeness, and balance. Our experience with designing
house plans
, and other
residential
buildings ensures practicality and beauty in all we design. We optimise the releationship between the interior, exterior, and floor plan of the house.
MODERN ARCHITECT
As a
modern architect
company, our philosophy is to follow the latest trends in
modern house design
, both in terms of exterior
architecture style
and the
house plan
itself.
Modern architecture
is increasingly open plan and spacious, and clients expect a WOW factor as one enters the home. For this reason, most of our houses are constructed with
modern
roof structures, where the trusses are visible in a double volume living area. This adds to the spaciousness and architectural interest of the interior.
Modern
houses in Cape Town, often have stunning views of the surrounding
wine farms
, and we use modern construction methods such as large expansive windows, to take advantage of these views.
MODERN CAPE DUTCH ARCHITECTS
As
Cape Town Residential Architects
, we design residential architecture with a Cape flare. What started as Cape Vernacular architecture, our
residnetial architect company in Cape Town
now calls the Modern Cape Dutch style. The style is characterised by modern straight gables, with three or four windows symmetrically either side of a feature front door.We have designed a number of
modern farmhouses
in Stellenbosch and Cape Town, South Africa. The modern Cape Dutch style, can be regarded as a style unique to the Cape, and we wish to push the limits of architecture design in this field.
BEST ARCHITECTS CAPE TOWN
As
Cape Town Architects
, our target is to becomet among the
best architect companies in Cape Town
. We value originality, coherence and authenticity in every
residnetial
building we design. In 2007 our
residential architect company
appeared on the front cover of the SA Home Owner magazine. In 2010 B.H.
residential architects
was awarded the
"House of the Year"
in Schonenburg Estate, Somerset West. See Also for Architect Companies in Cape Town:
www.architectcompaniescapetown.com
TOP HOUSE PLANS CAPE TOWN
As
Cape Town Architects
, our architecture company has submitted dozens of
house plans
to various municipalities in the
Cape Town
and winelands areas. See Also for
Cape Town Architects
:
www.architectcapetown.co.za
and
www.architectcapetown.com
. Included in our
house plans
, are all the relevant site
plans
, roof
plans
, drainage
plans
etc that the municipality is looking for in the
house plan
submission. We also include relevant energy calculations and window schedules that our now a requirement for
house plans in South Africa
. In addition our
house plans
include electrical and lighting layouts, that are designed to add to the interior and exterior
architectural expression
of the
house
.
BEST RESIDENTIAL ARCHITECTS SOUTH AFRICA
As
South African Residential Architects
, we aim to be ranked among the
best architect companies in South Africa
. To achieve this goal, we put the maximum attention into each and every
house plan
we submit. By learning from experience and standardising some of our plan formats, we are able to and concentrate on those
architectural
and aspects that really effect the functionality and aesthetics of the house design. The fees spent on professional
residential architects
will be worth it in respect of a
house
that is well designed. Judge from our previous
residential
projects whether Beverley Hui
architects
is achieving our target of becoming the
best architects in South Africa
.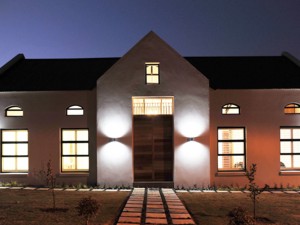 BEVERLEY HUI - HOUSE ARCHITECTS

Let us design another unique Cape style house for you!
Builder:
Scot Jory : 082 470 9818
Architect Company:
Beverley Hui: huibeverley@yahoo.com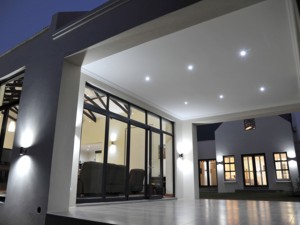 BEVERLEY HUI - MODERN ARCHITECTS

As modern architects, we aim for crips lines and lighting, suited to the sunny blue skies of the Cape summers.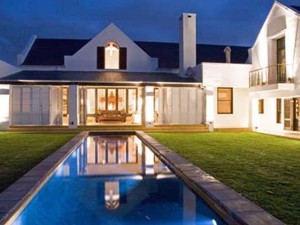 BEVERLEY HUI - RESIDENTIAL ARCHITECTS

We re-invented the Cape vernacular architecture style, by emphasising the horizontal beams, and adding large windows to take in the views of the Cape wine farms.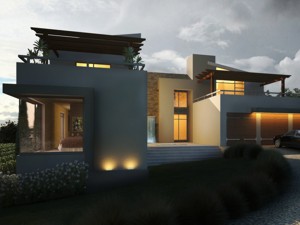 MODERN HOUSE STELLENBOSCH

Beverley Hui architects have designed a number of residential buildings in modern, traditional and vernacular Cape Architecture styles.
HOUSE ARCHITECTS
By specializing as
house architects
, we are able to focus on everything related to obtaining approved
house plans
and achieving
best house designs
.
Residential architecture
is different from commercial and industrial
architecture
, in that it requires the
house plan
to be customised to a great level of detail. As
house architects
, we need to ensure that there is a
architectural aesthetic
are at a very high level, while maintaining the practicality of the
house design
.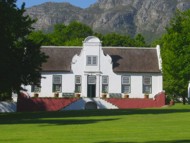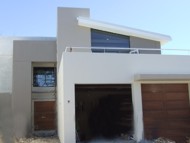 MODERN CAPE LUXURY ARCHITECTS
www.architectcapetown.com
We specialise in the design of house plans for luxury residential buildings in Cape Town and the rest of South Africa.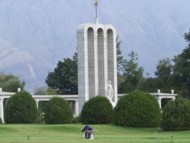 ARCHITECTURAL TOURIST ATTRACTIONS OF SOUTH AFRICA
www.attractionsincapetown.com
View this site for some of the best historical architecture attractions in Cape Town.
STELLEBOSCH ARCHITECTS
As
Stellenbosch Architects
, our company has completed a number of projects on wine estates, golf estates, and farms in the Stellenbosch area. We enjoy adding a Stellenbosch spin on our designs, by adding touches unique to the wine area - for example large wine cellar doors can be designed as garage doors, and half wine barrels make wonderful planting features. Stone cladding helps to blend these "cellars" with the surrounding wine farm aesthetic that Stellenbosch is famous for.
BEST ARCHITECTS
At Beverley Hui
architect company
, we aim to be the
best architects
in the
Cape
region, competing with other
architect companies in cape town
, such as the best
Stellenbosch architects
, the best
Somerset West architects
and the best
Paarl architects
.There are a number of cutting edge
modern architects
in Cape town, and to be the
best
we aim to provide a complete architectural service, by teaming up with other specialist professionals such as engineer's and project managers.
TOP RESIDENTIAL ARCHITECTS
In order for Beverley Hui
Architects
to compete with other
top residential architects
, we have adopted the approach of staying small: We have limited our
architect company
to the principle
architect
with one or two contracted assistant
architects
. This way your project receives maximum attention from the senior
architect
. This is unlike many
cape town architect companies
, where often individual
residential
projects get relegated to the junior
architects
in the
firm
.
ARCHITECTS HOUSE PLANS
As an
architect
, I am often asked the question, what is the difference between an
architect's house plan
, and a
house plan
designed by some-one else ? In
South Africa
,
architect's
study for five years at University, to obtain their bacelor or master's in
architecture
. (The five year bachelor course house now been updated to a masters course). The entrance requirements to study
architecture
at university or among the highest of any field of study, and the
architecture
degree thus attracts some of
South Africas best
students.
Architects
are trained in depth, in a wide range of topics relating to
architecture
, including engineering, law and quantity surveying. An
architect
is trained to find answers and solutions for themselves. Where they do not know, they find some-one who does! Most importantly, an
architect
is trained to think in three dimensional space, and it is this sensibility about space that makes an
architect's house plan
different from a
house plan
by a lay person.