TOP 10 BEST HOME ARCHITECTS IN CAPE TOWN
BY RESIDENTIAL-ARCHITECTS
From large firms such as BPAS to compact ones such as Eben Rall, top residential designers in Cape Town are pushing the envelope with ideas that are giving the international market a run for their money. While style will always be a matter of taste, architecture principles such as balance, proportion and trueness to materials will always cause the greats to shine above the rest, and these are the measures by which our editors made their selection. View our partner site
GLITZYMAGAZINE
for more great photos of cutting-edge Cape Town architecture.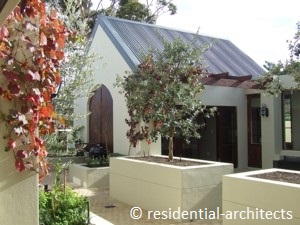 COURTYARD HOME BY ARCHITECTCAPETOWN
We include photos of custom homes designed for the slopes of Clifton, Fresnaye and Tamboerskloof on the Atlantic seabord. Such luxury homes are often built as retreats for celebrities who find relative privacy on these shores. Their large budgets and freedom of thought provide the perfect opportunity for the best architects in the province to stretch their creative wings.
We also include luxury homes from slightly further afield in Stellenbosch and Somerset west, where the vineyards and mountains provide the perfect settting for both classical and contemporary architecture. Many of these desingners have won awards and are well published in local and international magazines. Here are our top 10 in no particular order: View
for Cape Dutch style houses in South Africa.
which gives an overview of lifestyle Estates in the Cape winelands.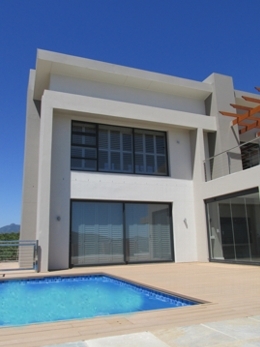 SUSTAINABILITY IS TRENDING IN CAPE TOWN
Deep overhangs not only add drama to the facade but shade the windows from solar heat gain. This is the trend in many custom home desigs in the region such as the farmstead at reditus, by which was designed by
ARCHITECTCAPETOWN
for a wine and olive farm in Devon Valley Stellenbosch.
Last updated 4 May 2019
1. Studio 2ad-Space Design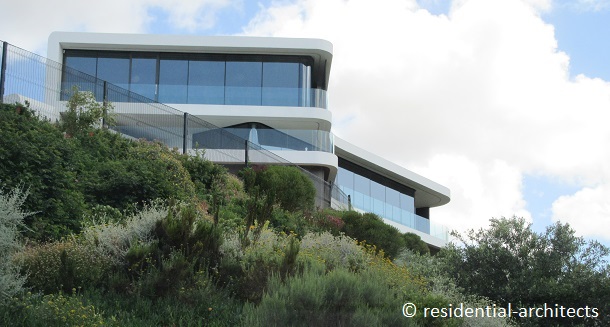 Modern Home on the Slopes of the Helderberg Mountain
This stunning home clings to the side of the mountain placed on diagonal steel columns that enhance the feeling that the building is floating. The bottom floor seems to peel away from the rest of the structure - creating a highly memorable impression. for more interesting modern residential architecture articles.
2. BPAS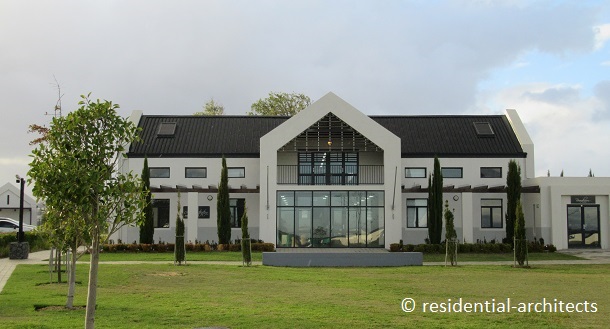 Curro Private School Sitari - included here because of the residential scale of the building
Do they understand the latest trends, or did they invent them? The use of high contrasting white vs dark charcoal is the signature of this firm, and they execute it immaculately. For more designs of Cape vernacular homes visit
PLOTSFORSALECAPETOWN
which has many great images.
3. Eben Rall and Associates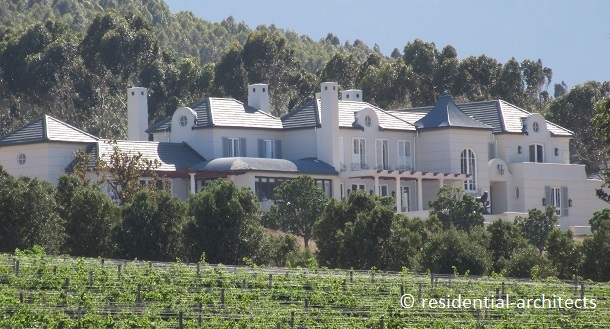 French Chateaux in Somerset West
Executing a classical style with proportion and grace is much harder than it looks - when top architects make it seem so effortless. For more country building designs by custom home architects view
ARCHITECTCAPETOWN
by clicking on the link.
4. ARCHITECTCAPETOWN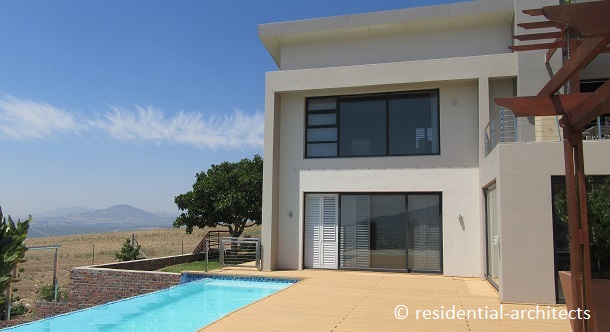 Contemporary Farmhouse at Reditus Winery, Stellenbosch
This home was designed to enjoy breathtaking views of the Stellenbosch winelands, while taking into account energy saving considerations for the fenestration. Originally winning its awards for its prowess with Cape vernacular architecture this firm has proven its command of the modern architectural language. For other architectural projects by this Cape Town home architect view
ARCHITECTCAPETOWN
which continues to design contemporary houses on farms in various styles.
5. AVNA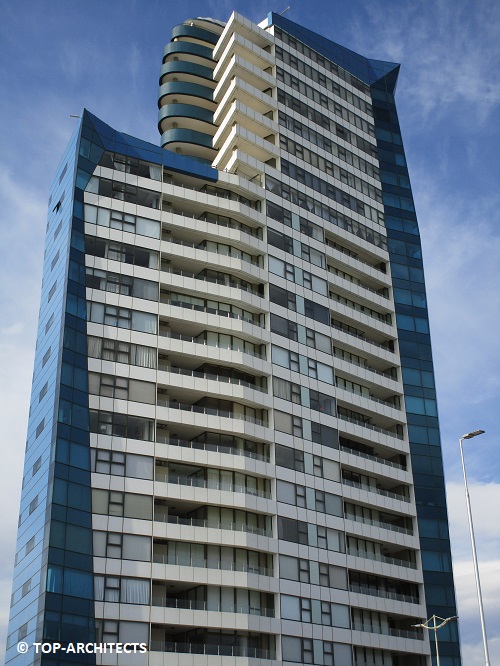 Topaz apartments Strand
Focusing more on the luxury high rise apartment market, AVNA continues to astound with breathtaking designs such as TOPAZ on strand. For more
modernist architecture cape in town
click on the highlighted link.
CLICK NEXT BUTTON TO SEE MORE
PROMOTED: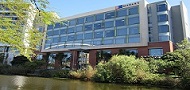 TOP-ARCHITECTS
Promoted site showing more top architecture in Cape Town and Internationally.
PROMOTED:
PROMOTED: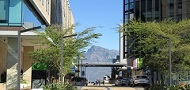 CAPETOWNSPLENDOUR
Tourism site for architecture sightseeing in the region.
SEE ALSO: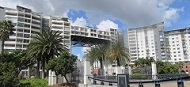 Visit
this for more on Cape Dutch houses
in South Africa.