CAPE DUTCH STYLE ARCHITECTURE
The Cape Dutch architecture style was developed around the 1800's in the new colony of Cape Town. It is believed to have originated from the Dutch gabled buildings of Amsteredam, but there were also French and Malay influences. These farmhouses had thatch roofsand white walls with a simple symmetrical facade. Over time, a central gable emerged as the hallmark of the style, as the curvy white walls against the thatch gave a memorable impression. The Cape Dutch style can be recreated for modern houses, and is well suited to the size houses ranging from 400 to 1000 sqm. The detail execution is very important, as this makes the difference between houses that are as genuine as the original farmhouses, and tacky badly executed attempts.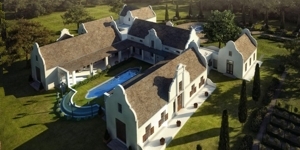 HOUSE NORMANDY
House Normandy was a farmhouse designed for a wine farm in the Franschhoek Valley. The home was designed in an extended u shaped floor plan to create an that is protected from the prevailing Cape South Easterly winds. The wine cellar buildings were also designed in the Cape Dutch style. This authentic residential building has yet to be built by a discerning client who will execute it with architectural authenticity.
For more designs of Cape Dutch Houses see
ARCHITECTCAPETOWN
which contains many great photos.
Last updated 17 Nov 2017
RUSTENBURG FARM HOUSE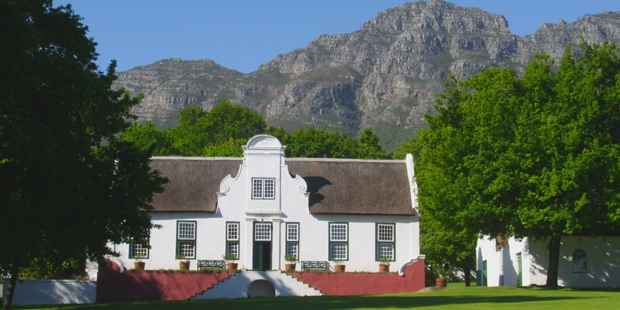 This photo shows a typical example of a Cape Dutch Manor House as seen at Rustenburg in Stellenbosch. The plinth has been painted red uniqely to this home. The gable is of the pedimented variety. For Cape Town architects currently designing in the style see
ARCHITECTCAPETOWN
web reference.
ZEVENWACHT
The Capes best kept secret the farmhouse at Zevenwacht is nestled between vineyards overlooking a lake.
LANZERAC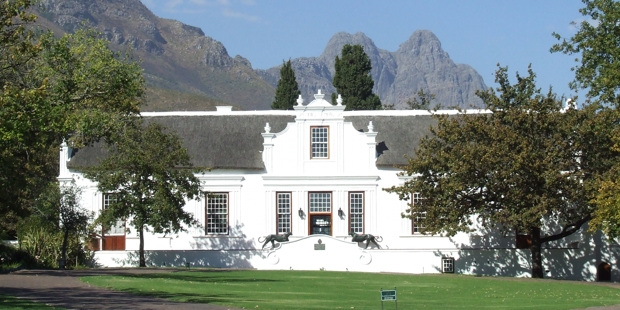 This graceful homestead has been used as a hotel for decades and is well maintained. See
ARCHITECTCAPETOWN
for more examples of Cape Dutch style houses .
GROOT CONSTANTIA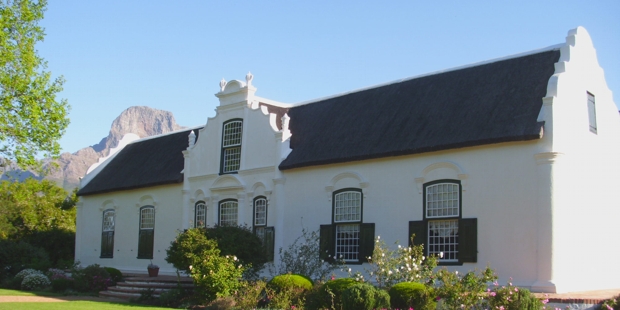 The most famous of all the Cape Dutch buildings it was also one of the first and is now open to the public as a museum on the foothills of Table Mountain.
VERGELEGEN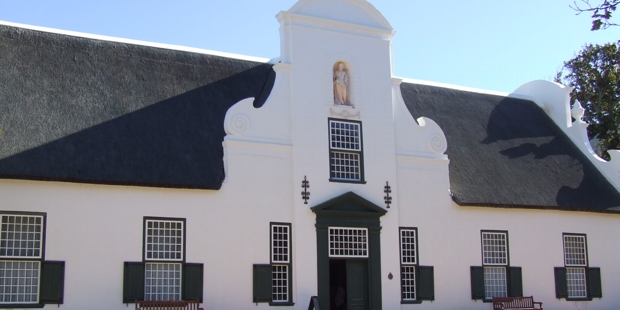 An apron of columns makes reference to the colonial era in this luxurious symmetrical design. Tinted glass has been used by this architect to achieve great views without over-heating the house. Gutters and other clutter have been carefully concealed. See
ARCHITECTCAPETOWN
for more South African Architecture styles.
DARLING TOWERS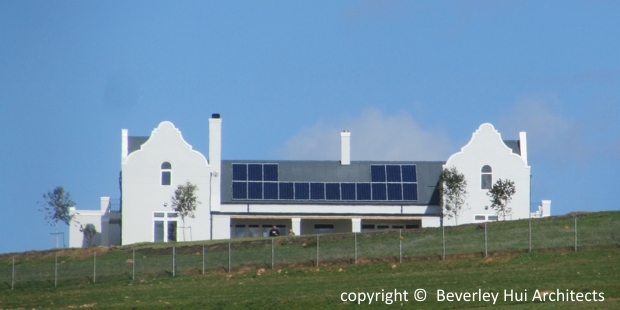 A home built in 2016 to capture all the beauty of the style but also to enjoy the h-shaped layout and covered stoep that are so perfect for the environment. Designed by Beverley Hui architects, see
ARCHITECTCAPETOWN
for more Cape Vernacular style designs.