NEWS ARTICLE
Beverley Hui architects has become synonymous with French architecture in the Cape. With a precedent set by the French Huguenots, it seemed fitting to her to continue the spread of the style through to the present day.

The French style is characterised by careful detailing of columns, window surrounds and pediments. Subtle contrasts in light colours also contribute to the formality and beauty unique to the French style. Parisian style windows and doors are arranged in formal patterns, where careful alignment is key. Where well designed, the French style can add an air of elegance to a home, and remind one of the glory days of man's harmonious and prosperous relationship with the environment.



2010 PALLADIAN VILLA
The Palladian Villa to the right was oringially a boutique hotel designed for the entrance to the Val de Vie Wine and Polo Estate between Paarl and Franschhoek. The house makes an elegant statement in its classic symmetry and is truly beautiful seen reflecting in the lakes of the Wine Estate with the Paarl mountains behind. The architect wanted to stretch the architectural guidelines of the Estate to the limit, by introducing french elements. Architect: Beverley Hui.
For more designs in French Style by Cape Town architects see
ARCHITECTCAPETOWN
which contains many photos.
Last updated 17 Nov 2017
FRENCH STYLE BACK IN VOGUE
Architects such as Beverley Hui are importing elements from the treasure trove of that is France to our local luxury wine and lifestyle estates around Cape Town. When done in good taste the homes can stand the test of time.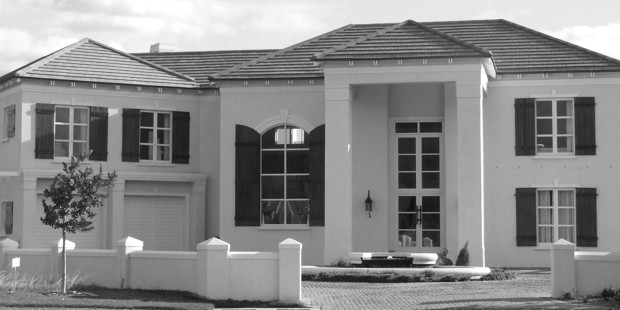 FRENCH PROVENCE
By keeping the rustic proportions a French Provence flavour is achieved. Designed by Cape Town Architect Beverley Hui at
ARCHITECTCAPETOWN
web reference.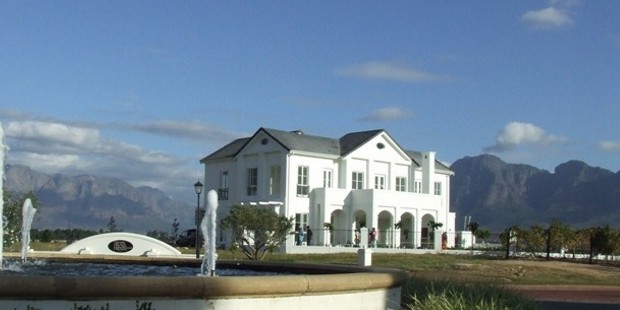 VAL DE VIE - THE PALLADIAN VILLA
The fountains and collonades capture the dignity of the French Style at this elegant home in Val de vie, South Africa. Designed by Cape Vernacular and French architecture specialist
ARCHITECTCAPETOWN
.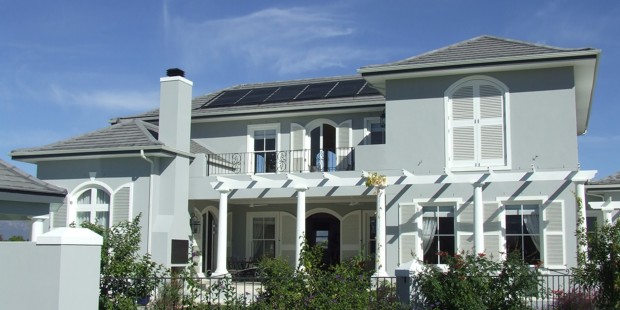 FRENCH SHUTTERS
The white shutters next to grey walls bring the best out of the style, keeping it calm and sophisticated.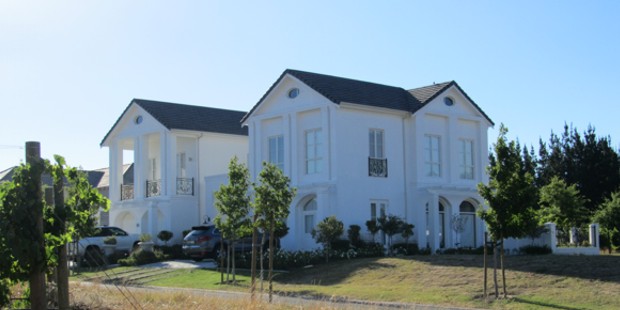 BALCONIES WITH WROUGHT IRON BALUSTRADES
By using wrought iron for the balustrades they make a reference to Parisian architecture.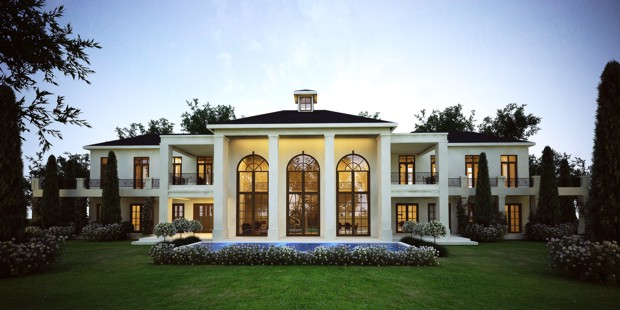 FRENCH COLONIAL
An apron of columns makes reference to the colonial era in this luxurious symmetrical design. Tinted glass has been used by this architect to achieve great views without over-heating the house. Gutters and other clutter have been carefully concealed. See
ARCHITECTCAPETOWN
for more South African Architecture styles.