MODERN ARCHITECTURE STYLE
The Modern Architecture Style is characterised by large windows, architectural beams and cantilevered elements which give the impression that the residential building is defying gravity. Beverley Hui Architects designs luxury homes in the modern style with all of these qualities, taking maximium advantage of the flexibility that the style affords. The modern style captures a feeling of strength, freedom and ingenuity. We have designed a number of modern farmhouses and other residential buildings, where modern architecture is juxtaposed with country life.



2013 HOUSE VOSLOO
This modern
residential
building is situated on a wine farm, with views of the Cape Town and Stellenbosch. Corner windows with cantilevered beams over, and contrasting massing elements add interest to the modern appeal of house design. The interior is fitted with the best in
luxury
finishes, including a combination of bamboo and marble floors. This
residential
building accommodates a wine cellar in the stone-clad basement, while a deck and rim-flow pool are situated above. The roof is almost flat, exentuating the horizontal
architectural
elements of the home.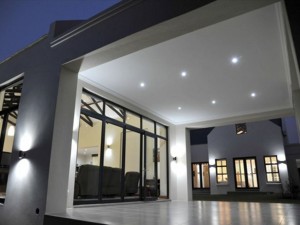 MODERN LIGHTING

The architect designs all houses with a detailed lighting layout, to best bring out the modern lines at night.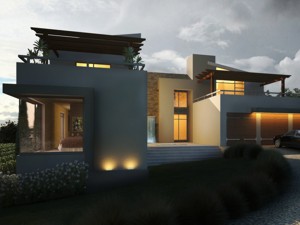 HOUSE VOSLOO

A modern house with the best possible views of the surrounding Stellenbosch wine farms. The windows have been designed with solar glass, to prevent heat gain, while enjoying the east and west facing mountain views.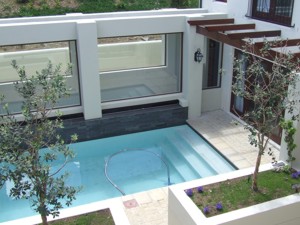 MODERN POOL DESIGN

The architect designs all swimming pools to be best related to the design of the house. This pool is overlooked by vast modern windows, in a private courtyard.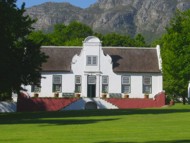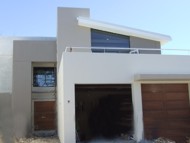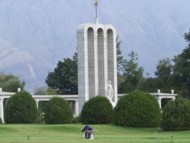 TOURIST ATTRACTIONS OF SOUTH AFRICA
www.attractionsincapetown.com
More information on the best attractions and luzury lifestyle that the Cape, South Africa has to offer.