MODERN CAPE DUTCH ARCHITECTURE STYLE
The old Cape Dutch style is a style of architecture that arose in the Cape in the 18th Century. This architectural style is identified by it's symmetrical front elevation and a central gable with intricately designed curved parapets. Cape architects have created a more informal version of the style called "Cape Vernacular architecture". Our residential architect company has taken this "Cape vernacular architecture" to the next level, by juxtaposing even bolder modern architectural elements with the original Cape Dutch characteristics of symmetry, white walls and feature gables. The outcome we have termed the "Modern Cape Dutch Style" and is somewhat unique to Beverley Hui Architects.



2007 HOUSE MALTMAN
House Maltman was completed in 2007 and is one of the first houses we designed in the Modern Cape Dutch style. The house was in an L shaped floor plan, with one side accommodating a double volume living area, while the other wing housed the bedrooms. The trusses in the living area are a unique feature of the house, and the home was carefully lit to achieve a modern architectural expression, and highlighting the shear glass, long lines and other modern elements of this
residential
building.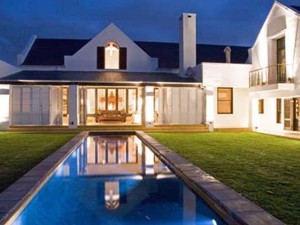 HOUSE MALTMAN

One of the best examples of this style of residential building, House Maltman features a long, narrow pool on axis with a modernised Cape Dutch gable.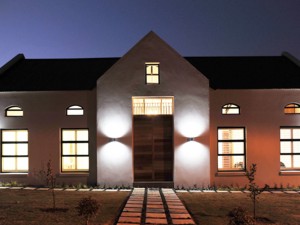 HOUSE BOTES

The most recent residential building that we have designed in the Modern Cape Dutch style. The house was built in Johannesburg and has become something of a tourist attraction in Lakeside!
Builder:
Scot Jory : 082 470 9818
Architect:
Beverley Hui: huibeverley@yahoo.com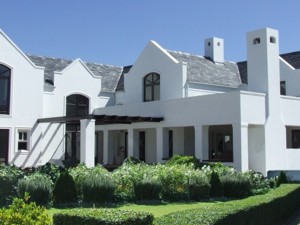 HOUSE BREYTENBACH - STELLENBOSCH

House Breytenbach is located in De Zalze Wine Lands Golf Estate in Stellenbosch. The architect created many gables, collonades and beams so that architecture is not understood at once, but can be explored by the viewer.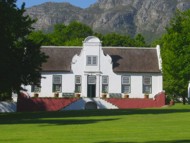 CAPE DUTCH HOUSES
www.architectcapedutch.com
This site boasts some of the best photos of Cape Dutch houses and wine celllars on Cape wine farms.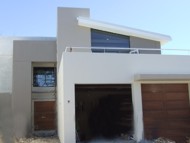 MODERN CAPE LUXURY ARCHITECTS
www.architectcapetown.com
We specialise in the design of house plans for luxury residential buildings in Cape Town and the rest of South Africa.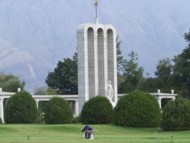 TOURIST ATTRACTIONS OF SOUTH AFRICA
www.attractionsincapetown.com
A site for those interested in all the best attractions that the Cape, South Africa has to offer.